Luxury Packaging and Gift Box Trends at 2014 Luxe Pack – New York
Innovative packaging draws consumer interest, communicates the products' message, adds value and should be memorable. New ideas and materials we see in the market often inspire us. Inspirations for new packaging ideas are often found at retail, online and in other design resources one of which we will discuss here.
Below are some highlights and trends from the 2014 edition of Luxe Pack, New York. This luxury packaging trade show celebrates the very best of creative packaging solutions in the cosmetic, fragrance, personal care, food and accessory sectors. We focused on the trends that would be the most relevant to many of our customer and clients.
We saw exhibitors celebrating decorative and luxurious design. Decorative shapes and embellishments were prominent. When simple shapes were used high-metallics, impactful colors and natural tactile surfaces or textures created a high-end feel.
Shapes
Interesting origami-inspired boxes are designed so that they can be opened without taking the lid off, instead using precise folding or sliding joints to open and close. Embossed embellishment added to the structures and created a very artful presentation.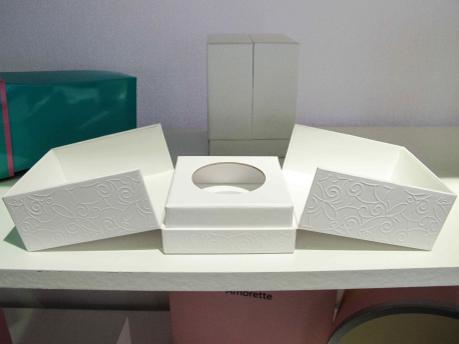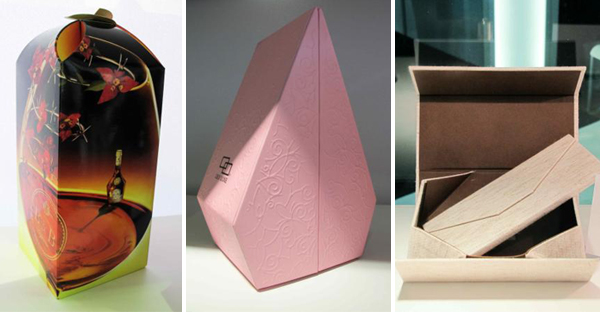 Embellishment
Feminine embellishments like flowers featuring fabric, paper or ribbon were used in a range of colors from soft shades of pink and purple to hot pink in this packaging direction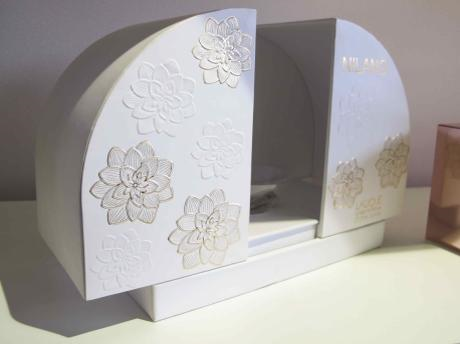 Surfaces
Natural surfaces including wood grain, stone and animal skin effects bring a tactile feel to packaging. Embossed snake and alligator textures in warm plum or metallic tones were featured along with wood and stone-style finishes in natural colors take the trend in a more earthy, rustic direction.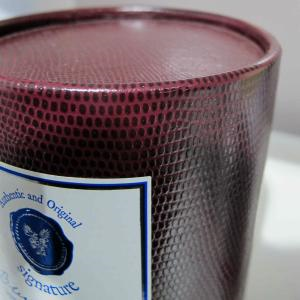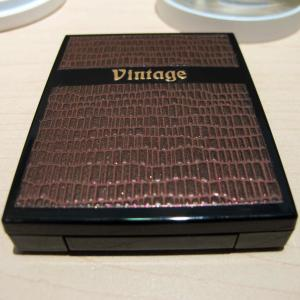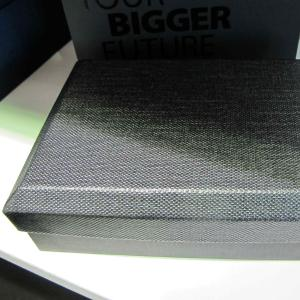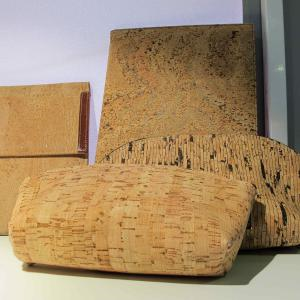 Colors
There was a wide range of colors and many had an iridescent quality. There was everything featured from soft candy pastels to neon and brights to chrome silver. Ombre blend print techniques were also used in everything from cosmetics to liquor packaging.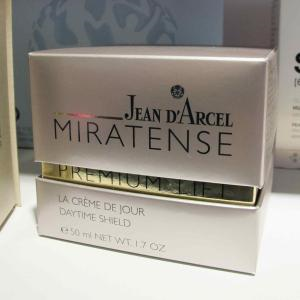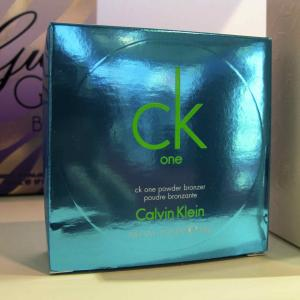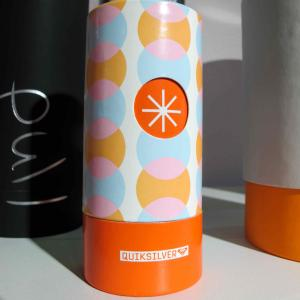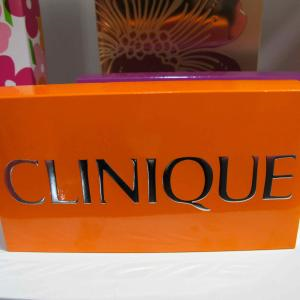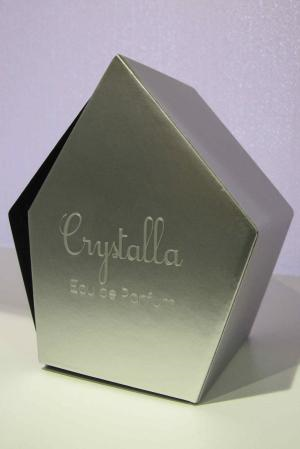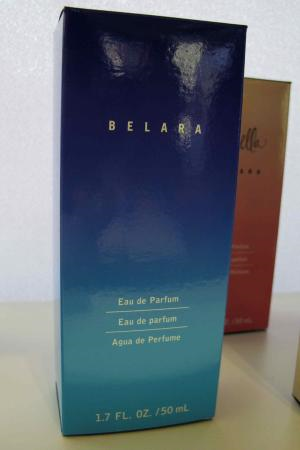 Vintage Graphic Treatments
Graphic influence from bygone eras was an emerging trend, taking in both the shape of packaging and graphics used on the product. Wax stamps are used as embellishment or as a graphic device. Some vintage medicine bottles were updated with clean bold typography on the labeling.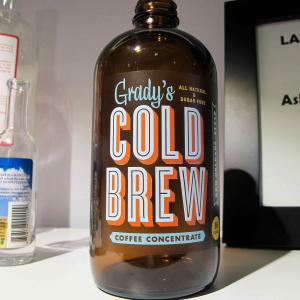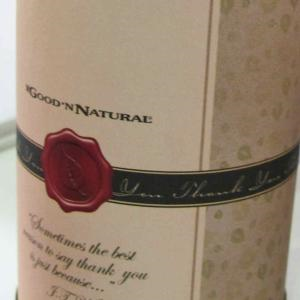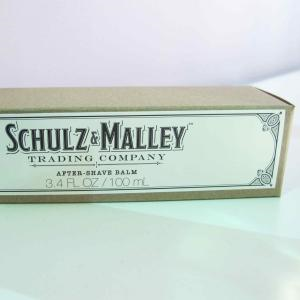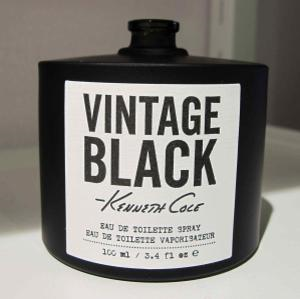 If you have seen any gift packaging or ideas that have inspired you, we can help bring your vision to reality. We invite you to check out our new samples in the solutions area of our website. We would love to hear what you think.
http://www.sokolpackaging.com/solutions
What interesting or inspirational packaging or trends have you seen in the marketplace?