Sustainability is a major concern for the packaging industry. And it's extremely important to Sokol Packaging Group.
When PACT found our website and contacted us, we thought, "It looks like SEO and HubSpot inbound marketing really work!" And we couldn't be more excited, as PACT is a company that truly walks the walk when it comes to producing a top-to-bottom, organic, sustainable product.
"Sokol's quality, customer service and commitment to sustainability is just what we were looking for in a valued partner." – Jeff Denby, Founder of PACT.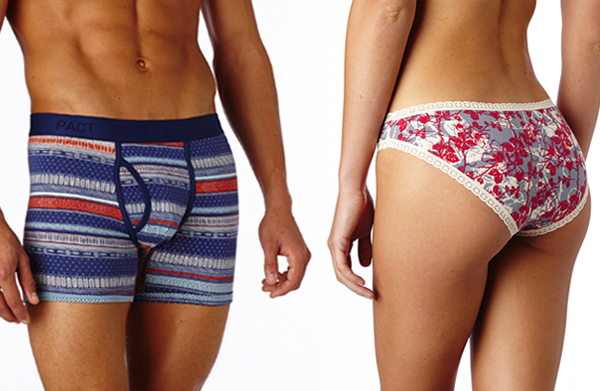 From the use of non-GMO cottonseeds to the practices of their family farms and energy efficient factories, PACT strives to make a positive impact every step of the way. And that includes printing and packaging, in which they use only eco-friendly paper and vegetable-based inks.
"We really can create beautiful high quality apparel at a great price while investing in sustainability – economic, environmental, and social – within our supply chain." – Jeff Denby, Founder of PACT.
PACT had product being manufactured in Mumbai and challenged us to create packaging using only green materials. Not as easy as it sounds in India, but our printing partner came through. They use 400 gsm kraft paper produced from an FSC-certified paper mill for all PACT orders.
FSC-certified paper is different from recycled paper, as it's sourced from a sustainably-managed forest and composed of virgin tree fibers. While each has their benefits, FSC-certified paper is often a better choice when the environmental impact of shipping and processing recycled paper exceeds that of using a local paper mill, which undergoes a rigorous certification process. In this case, due to a lack of recycling infrastructure in India, in which high-percentage, recycled paper could be provided, FSC-certified was the clear choice.
You can learn more information on FSC-certified paper at https://us.fsc.org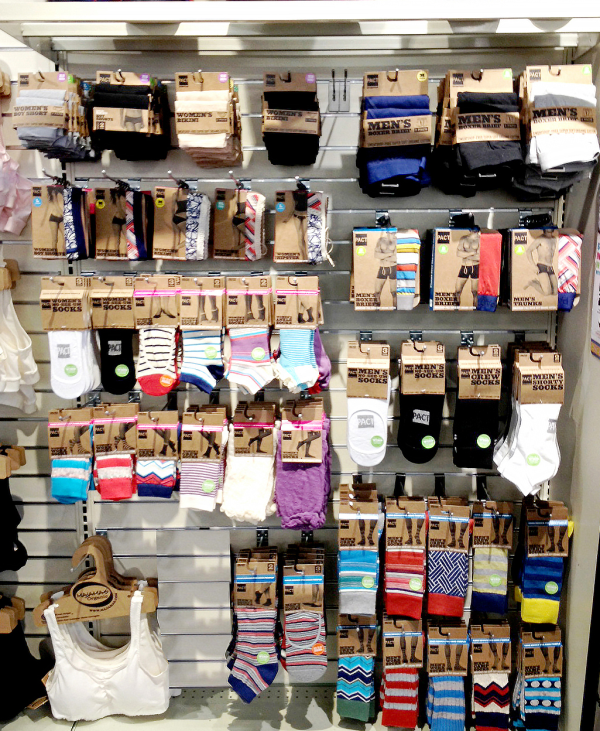 Here's an example of the product and packaging at retail. The underwear was featured at Whole Foods.
It looks like change really does start with your underwear!
We'd love to hear about your experiences with sustainable printing, packaging, and manufacturing. Or your favorite brand of underwear.