2015 promises to be another exciting year for packaging design, and already we're seeing several new trends on the rise. The following is a list and visuals of our personal favorites.

1) Authentic
In order to attract a loyal customer base, brands need to connect with consumers on a personal level. Sometimes this means shedding a corporate image for a more welcoming style. While vintage elements offer a sense of authenticity and even nostalgia, the use of handwriting and hand-drawn labels can make a brand more approachable. We're seeing an increasing amount of illustrations more common to the fine arts than to the traditional marketplace, a bold stratagem that puts a brand's individuality front and center.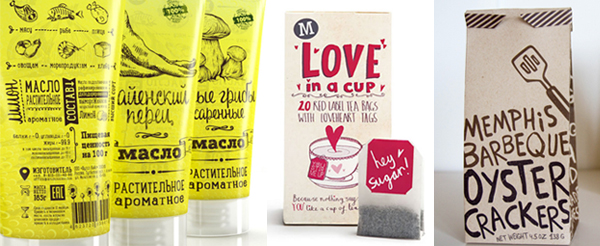 Image Credits: Hesten Agency | Morrisons Supermarket | Liz Bryson
2) High Quality, Low Impact
Gaudy, overly designed packaging with all the bells and whistles does not impress today's eco-conscious consumers. As with their products, they want their packaging to produce a smaller footprint. That said, they still appreciate high quality design and materials. There are many brands that are providing elegant, upscale packaging while doing everything in their power to reduce waste. Recyclable materials such as kraft paper are being used creatively to achieve a handcrafted feel that stays true to the environment without skimping on style.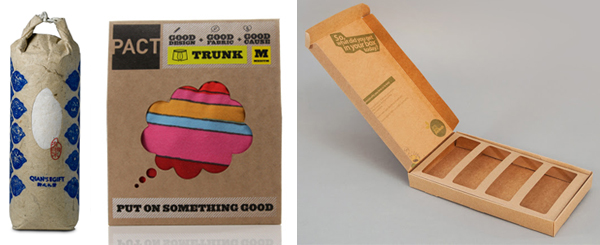 Image Credits: Pesign Design | Fuse Project Pact | Project Packaging Are You Peckish
Our underwear packaging we produced in India for Pact is great example of this trend.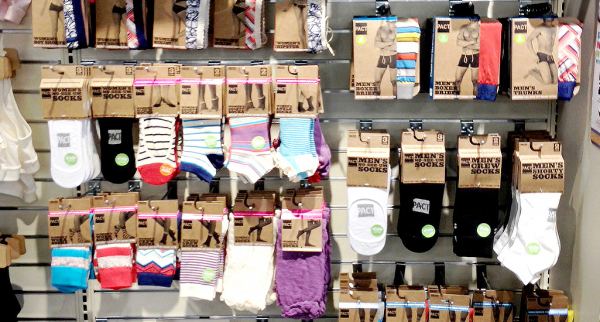 Click here to read the article.


3) Minimalist
Also popular with brands this year is the minimalist approach. This stripped-down style involves the use of geometric shapes and patterns, color blocking, and easy-to-read fonts. It's a contemporary aesthetic, both bold and appealing to the eye. It favors straight lines and stark black and white. Open space is celebrated, with product names left to stand alone amid uncluttered backgrounds. The minimalist approach gives often overlooked items a way to stand apart from competing products with more traditional packaging.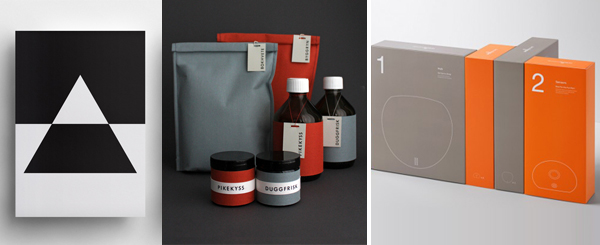 Image Credits: Yuka Takahashi | Silje Fordes | Character SF
We were very proud to produce some amazing small leather goods packaging for Coach that reflected this trend. The wallet packages featured a fun bold graphic with a paper that has a beautiful refined leather look and feel.
Click here to view the collection.

4) Multifunctional
It turns out packaging can do a lot more than briefly house a product while it sits on a shelf. Many brands are rethinking their packaging designs in order to give their products added value. This means looking at packaging in a whole new light, with an eye on form and function, and then creating a design concept based on the performance of a product-related task. Besides getting more "bang for your buck," consumers respect ingenuity, which translates into customer loyalty. Multifunctional packaging comes in many forms. It can be resealable, recyclable, and even ergonomic.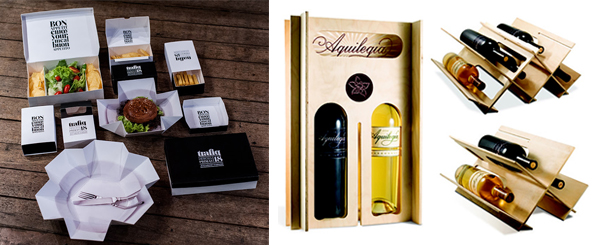 Image Credits: Trafiq | Aquilequa Wine Packaging

First impressions are everything. This is especially true for your packaging. In this day and age, it is very challenging to capture a shopper's attention, communicate features and benefits, and at the same time reinforce your brand image. Due to this, we realize the importance and key role that packaging plays in product presentation and brand image.
We have created this eBook as a design resource and reference. We hope it's helpful.
10 TIPS ON HOW TO CREATE SUCCESSFUL PACKAGING DESIGNS:
What design trends have you seen in the market?