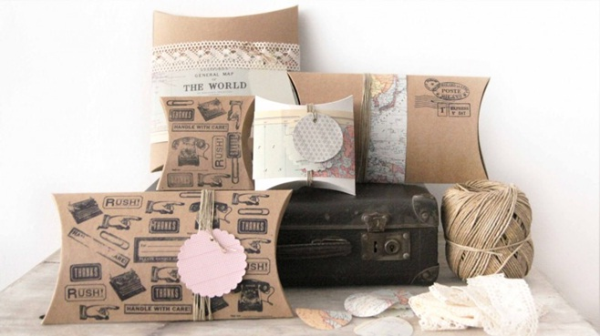 In the world of e-commerce, first impressions are more important than you might think, specifically when it comes to a consumer's initial contact with a brand through a product and its packaging.
With traditional retailers, initial contact with a brand often happens when a consumer spots an item on a shelf, takes an interest in the item, and then picks the item up to study it further. It's a crucial moment, in which the brand behind the product is assessed for better or worse. Obviously, in situations like these, high-quality packaging can make all the difference.
But what about e-commerce?
Beyond a strong presence on the web, a consumer's initial physical contact with a brand often doesn't happen until a product arrives at their door. With the purchase having already been made, many brand owners might think, "Why bother with high-end packaging?" – let alone high-end shipping packages! However, this would be a mistake.
Savvy brand owners know that this initial contact, the process of receiving and opening a package, is just as important as the in-store experience – if not more. It speaks volumes to the consumer about the brand's quality, about its scope, and about its relevance in the wider marketplace. It affects how they feel about their purchase and, most importantly, it affects their decision to make the purchase again. And so savvy brand owners are not only maintaining their current standards but also putting more of their resources into high-quality packaging, seeing it as a major form of communication with the consumer. Many brands are even ditching the old brown box, instead opting to ship their products in boxes more appealing to the eye. This makes for a delightful first impression, adding to the consumer's thrill of knowing their package has arrived.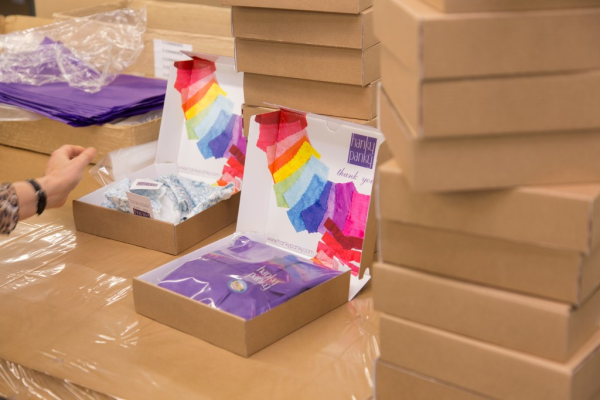 Here's a colorful sample of an award-winning e-commerce shipping package from Hanky Panky, a brand we have worked with in the past. Note: Sokol Packaging did not produce this box pictured.
Consumers are ready to share.
And there's a bonus to this tactic. A recent Dotcom Distribution study has shown that consumers, especially young consumers, ages 18-25, are much more likely to share their purchase on social media and recommend a product to friends and family if it comes with high-end packaging. And every brand can use a little free, word-of-mouth marketing.
"Customers look for the 'WOW' factor when shopping online and when receiving a package, as they miss out on the in-store experience," Dotcom Distribution president Maria Haggerty says in the 2013 study. "Premium packaging for online purchases delivers a brand's in-store experience to an eCommerce customer."
A couple of trends to consider:
1. Premium packaging, including flashier, standout-shipping packages, can make consumers feel like a brand is still concerned with their satisfaction even though the transaction has concluded. And this isn't limited to luxury brands.
2. Sustainability is our friend. The use of sustainable packaging not only appeals to today's eco-conscious consumers but also can be achieved economically if quality, recyclable materials are sought out wisely.
At Sokol Packaging Group our goal is to develop and manufacture innovative premium packaging solutions that express a brand's promise at the highest level possible. And e-commerce is another opportunity to make a great brand impression.
We'd love to hear about your experiences with e-commerce packaging.